I don't want to set up an auto top-up
If you don't want to set up a frequency for your top-up and you want to send it only once, please follow the steps below:
1. Log in to your account.

2. Go to send a top-up as you normally would (select the country, phone number and amount)

3. After selecting the amount, you will be redirected to the automatic top-up step where you will find the available frequencies. If you are not interested to activate this subscription you only need to click on No, this is a one time top-up: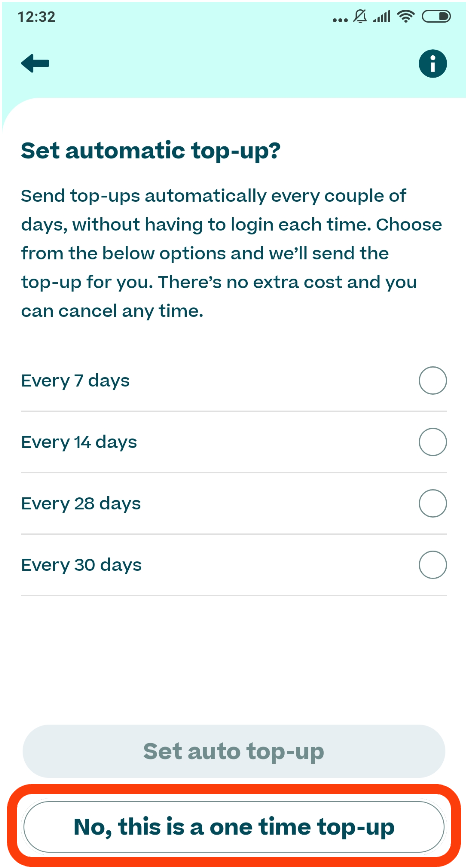 4. Then you'll see the order summary with your top-up details. Since you didn't select the auto top-up subscription, you won't see any information about this in the summary.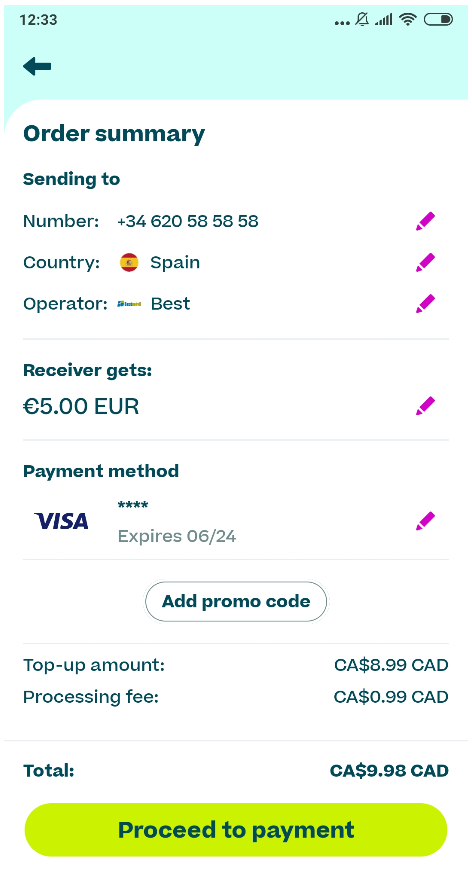 However, if you have selected a frequency by mistake you would see it in the order summary below the amount the receiver gets. Clicking on the Pencil

you would be able to change your selection.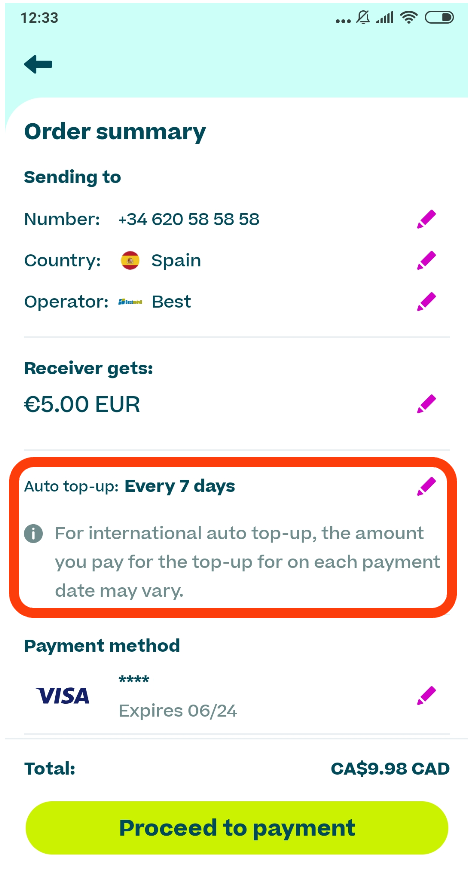 5. Now that you have selected your top-up without an auto top-up subscription you can pay for your purchase.
If you need to cancel an active auto top-up subscription you can easily do it following these steps or contacting our customer care team.