Everyone can now request a top-up for friends and family from your Ding profile.
How does it work?
1. Go to your account by selecting the icon at the top left. You'll find there the option Request top-up.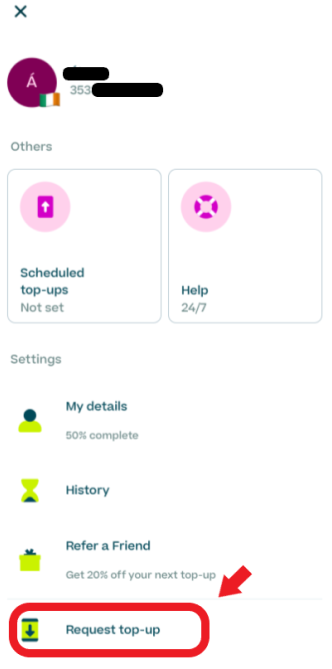 2. Once you have clicked there you'll be redirected to the first step. Here, you need to add your name and email address. Don't forget to select if you want to receive promotions!

3. Select your operator.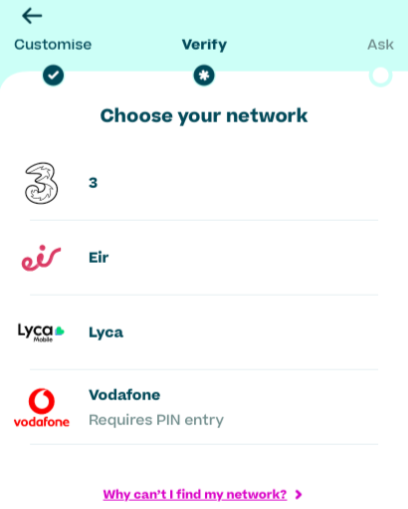 And that's it! The top-up link has been created and now you can share it with your friends and family in order to receive a recharge.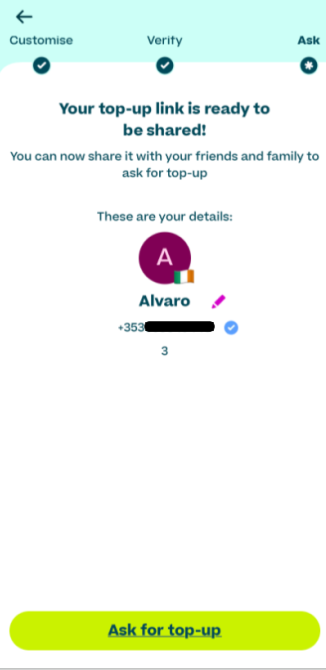 Please bear in mind that if you have an account registered with your email, you won't see the option Request top-up. Don't worry, you can always register an account with your phone number.
Related article: How to request a top-up if I am not registered?