How to activate an auto top-up?
In order to activate an auto top-up, please follow the next steps:
Log in to your account in the Ding app
Go to send a top-up as you normally would (select the country, phone number and amount)
After selecting the amount, you will find the option to set up the frequency of the auto top-up as it shows below: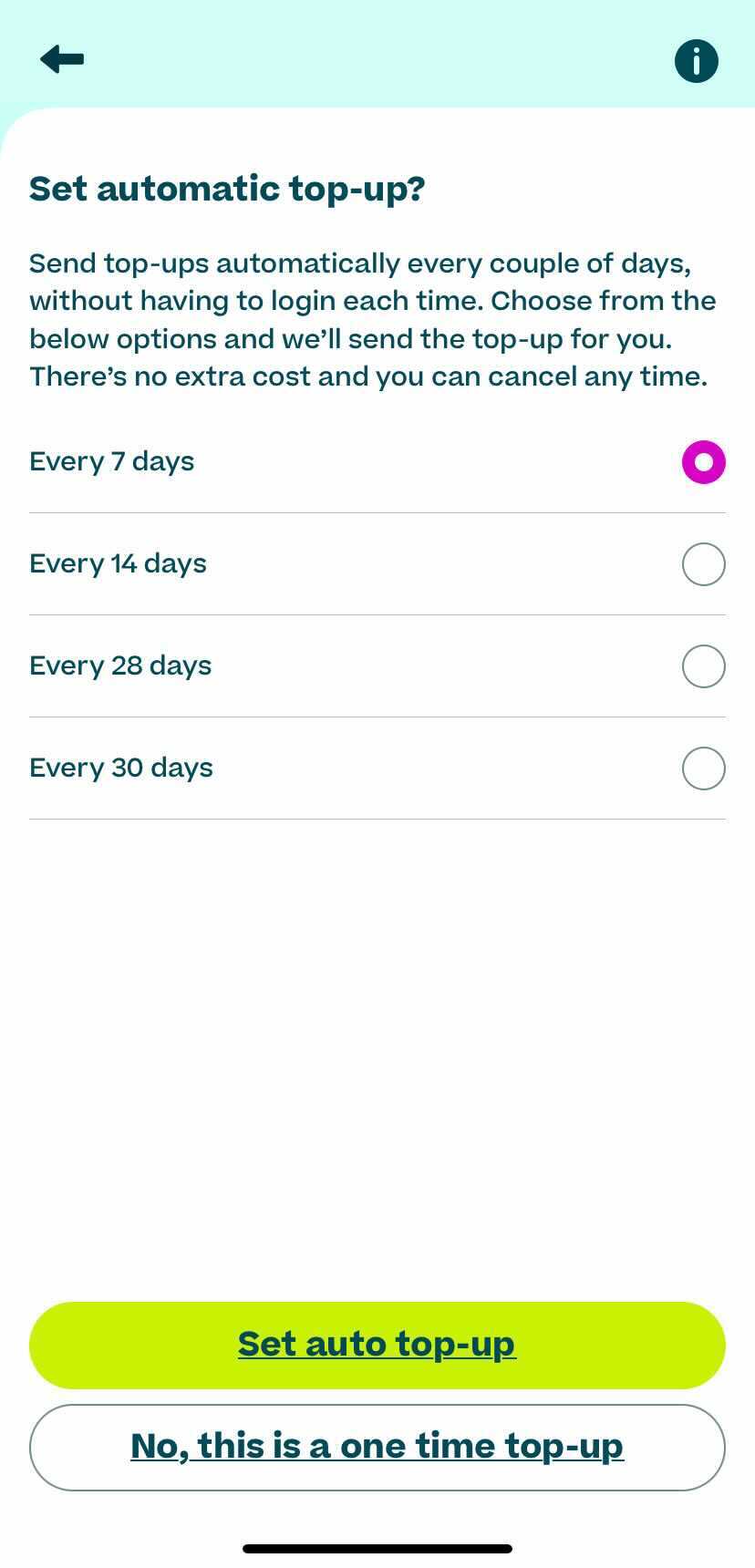 4. Select the frequency you would like and then press the "Set auto top-up" button (Please note that not all operators will have this option, for those that do, the option to set up the frequency of the auto top-up will appear after selecting the amount)
5. After this, you will get redirected to your Order Summary where you will find the details of your order and also the frequency chosen in the previous step.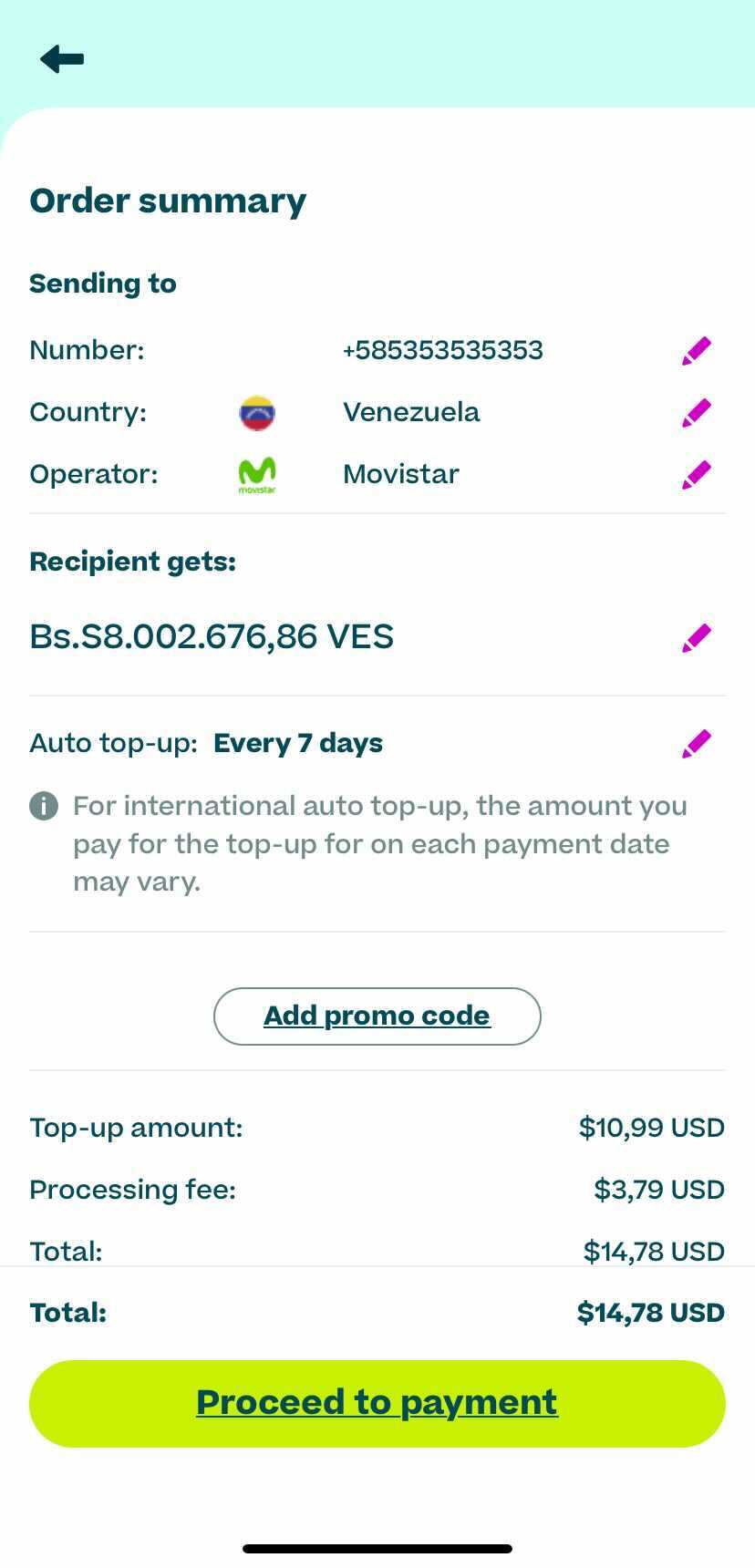 6. Select the payment method of your preference (if you have one saved) or if you don't have any payment method saved, please fill-up the form shown with your payment method details and click on the "Proceed to Payment" button.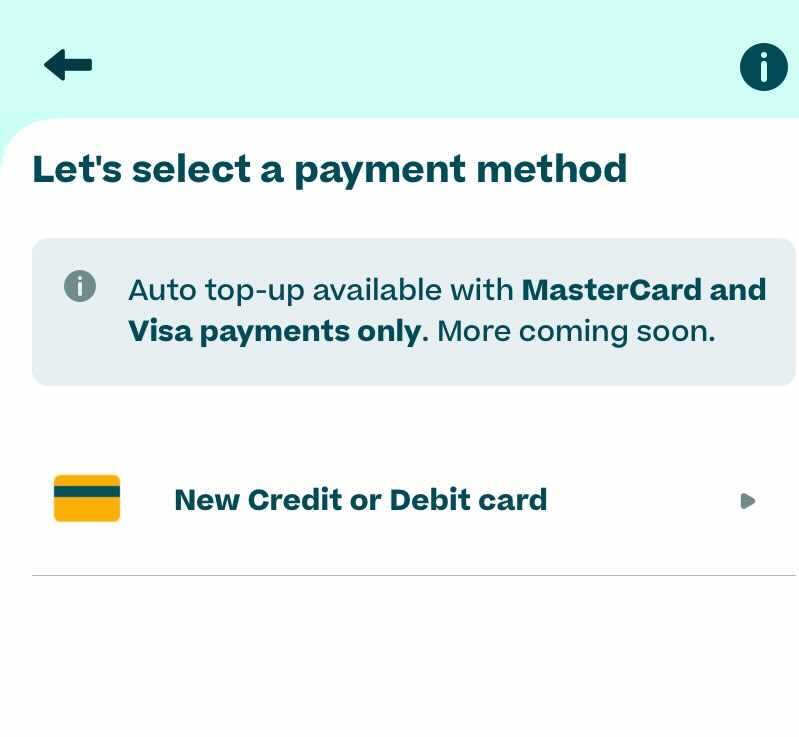 7. Once you clicked it, you will see an order success screen and you will also receive a confirmation SMS or email with your top-up details and the frequency of your auto top-up activation.
8. That's it! If you have any questions, don't hesitate to contact us through our live chat.