What can I do if I top-up the wrong number?
We understand that mistakes can sometimes happen during the top-up process. Unfortunately, our options are limited because as soon as a transaction is complete, the operator applies the credit to the phone number and we no longer have access to retrieve it.
Can I cancel the recharge or modify the number?
We're sorry, if the recharge has been successful we cannot make any changes or refund the money, as this means that the operator has applied the credit to the selected number. In any case, you can contact our Customer Care team to review your query.
How to avoid mistakes?
Here are some tips to avoid sending the top-up to an incorrect number:
1. Review the Order Summary:
Before proceeding with the payment, review carefully the Order Summary. There you can check if the phone number, operator and amount selected are correct.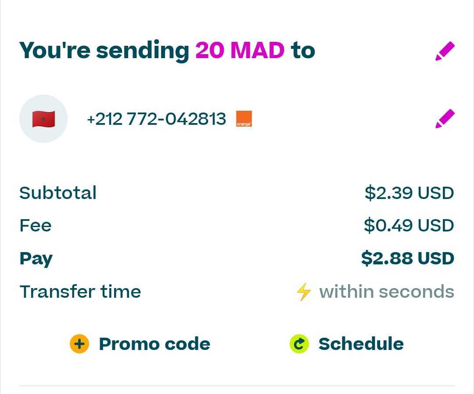 2. Save your favourite contacts
To avoid any confusion with the numbers and facilitate the recharge process, you can save your favourite contacts in your phonebook.