How can I update my payment method?
To manage your saved payment methods, follow the next steps:
1. Go to your account:
2. Select Payment methods:
3. Choose the payment method you want to update or delete.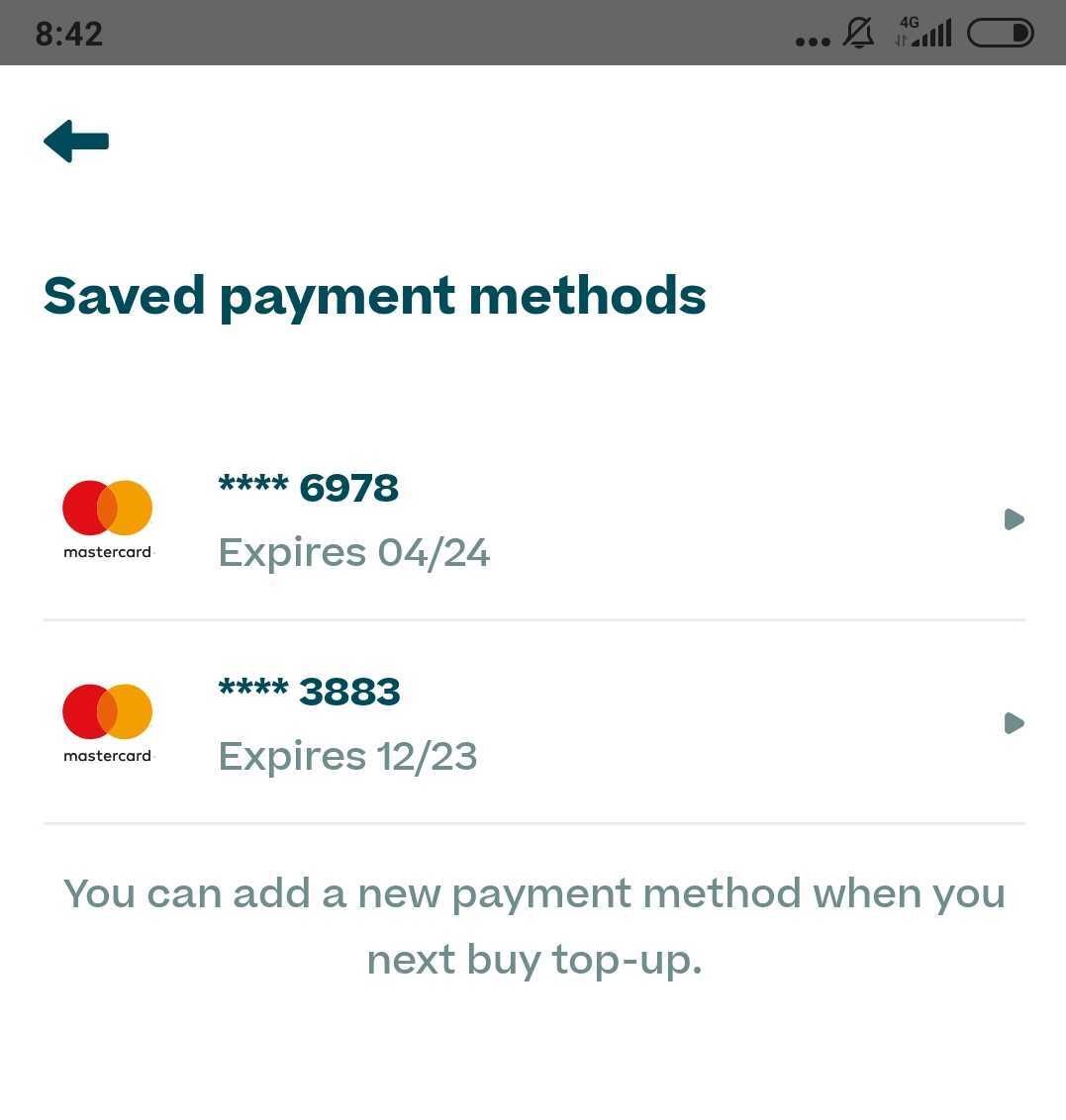 5. If you want to change the expiration date just tap on Edit. However, if you want to delete the card from your account, tap on Remove card.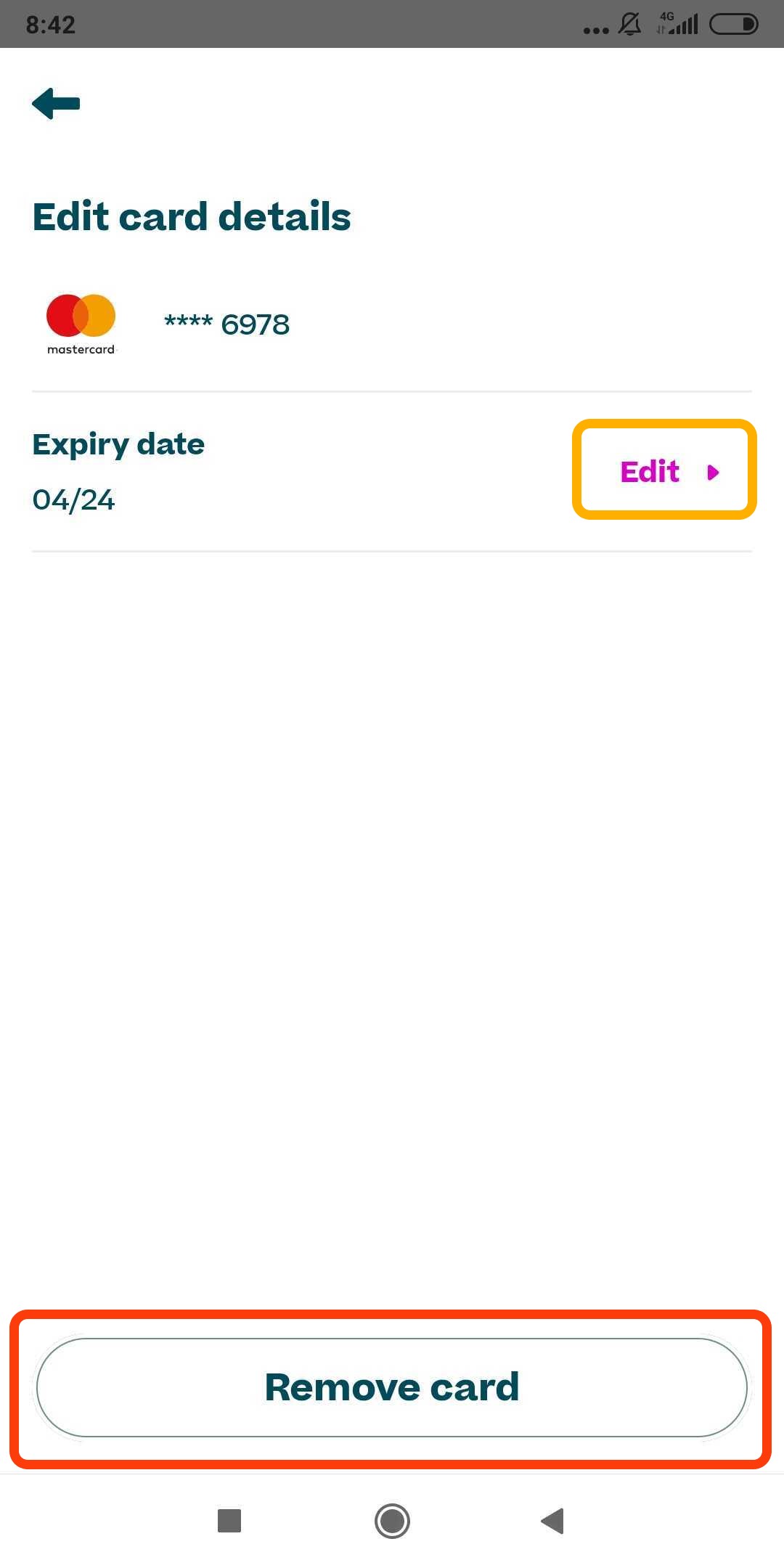 How can I add a new card?
If you want to save a new card to your account, you'll need to do it during your next top-up, by ticking the box Securely store card for next time.