How do I send a gift card?
We have launched our new gift card feature in our app which allows you to send a range of digital gift cards for family and friends back home.
In order to send a gift card, please follow the steps below:
1. Log into your Ding account and scroll right on the carousel: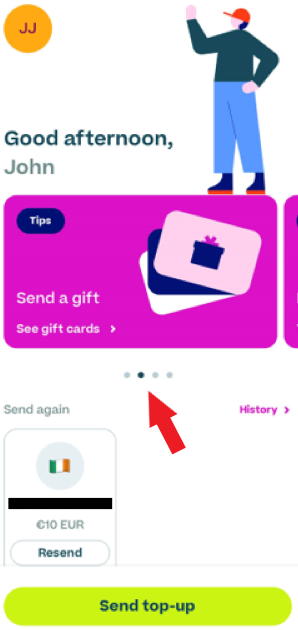 Or you can also scroll down and select See all to find out our gift cards: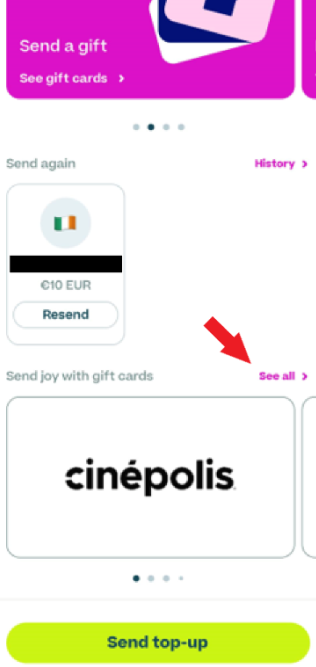 2. Search your gift card or filter by country: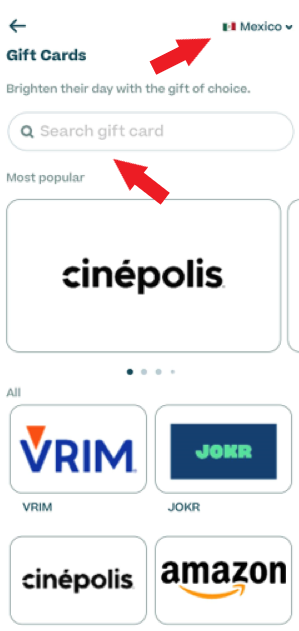 3. Choose the gift card you want to send and select the amount: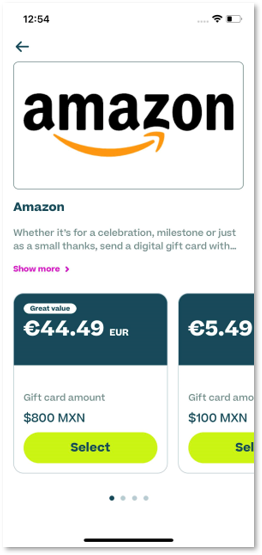 4. Then, you will be redirected to the payment step where you will find the Summary of your purchase and the Payment methods available. Click the "Pay" green button and that's it!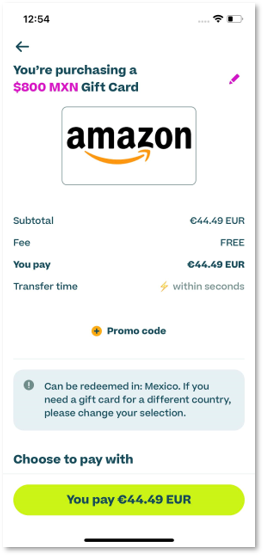 Important:
Please note that the gift card options available depends on the country you want to send the gift card to.
Remember the gift card is only redeemable in the country you have selected previously.
5. You'll receive the details on how to redeem the gift card.